OUR SERVICES
Computer Repairs
Computer Repairs
Not all PC Repairs are the same! Some computer repairs are software related; some require replacement parts and some PC repairs require both. With 18 Years' experience, we can assist with any computer repair service for your home or office, from virus removal to operating system errors.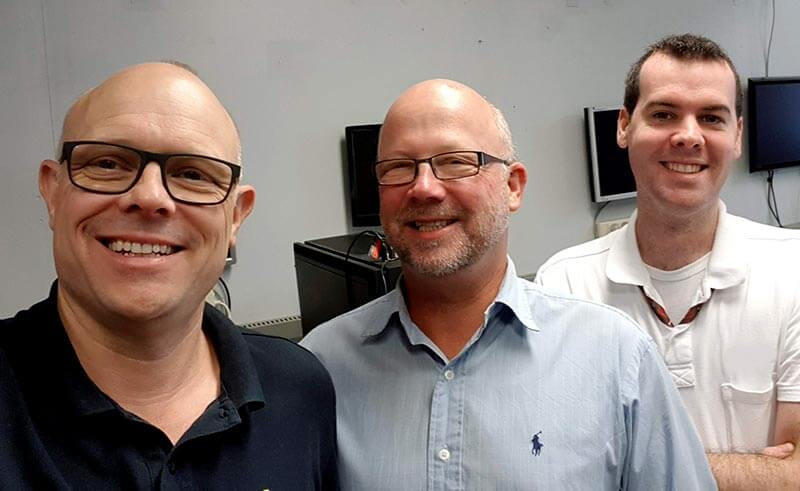 We are Computer Technicians not Sales people
We have 18 years' experience
We have a workshop and a landline number
We know what is required to do the job right.
We know what is worth repairing and what is not
We know what software works with what hardware
We know how to explain your issue in plain English
We are polite and courteous and on time
We do what we say we are going to do
Workshop & Rates
Our average repair is between $95.00- $180.00. If you drop your Computer Repair into our Workshop in Wynnum (link to google maps) Shop3 /71 Edith Street, Wynnum, we will provide an on the spot diagnoses, repair time and provide an estimated cost of repair. The repair will not exceed the price quoted, in the rare circumstance additional faults are found during the repair, we will re-quote, and it's up to you whether you wish to proceed.
Mobile Computer Repairs & Rates
Mobile computer repairs are a must in some instances if you're having WIFI issues, unable to get internet or require a printer setup, we need to come onsite. When you contact us to make an appointment we will provide you with an assurance that we will be on time, you will get the technician's mobile number to ensure clear communications. Our charges for onsite PC repairs are a once-off $45.00 Call out fee and $95.00 per hour with most repairs being completed within the hour and in most instances, we provide the same day service
We can assist with any computer repair/service in Brisbane.
Workshop Any Make or Model
Our fully equipped workshop shop allows us to identify computer issues quickly. With the ability to support up to 27 Computer repairs at the same time, you can be assured a timely computer repair.   We can source any replacement parts for Acer, Toshiba, Dell, HP, Sony, Lenovo and Compaq. If you have a custom-built computer, no problem, we have a large wholesale network that can supply us with any parts required to make your PC repair timely and cost-effective.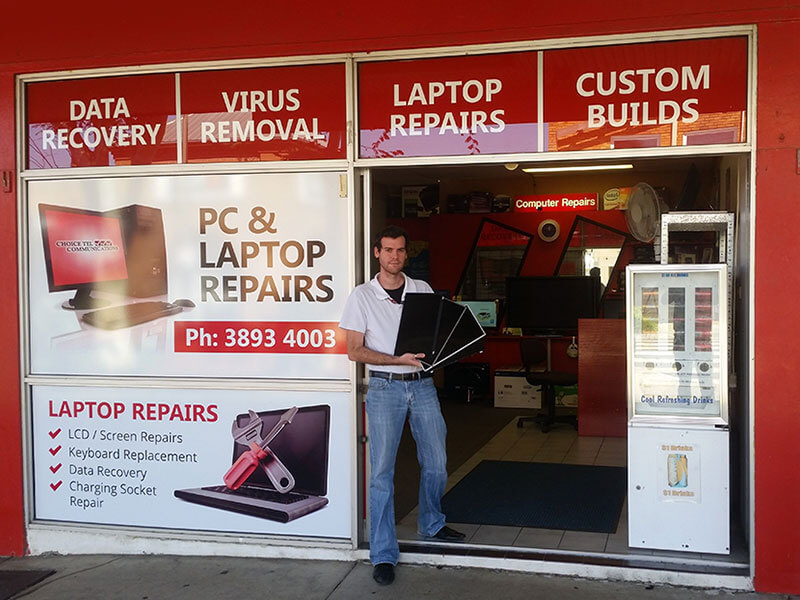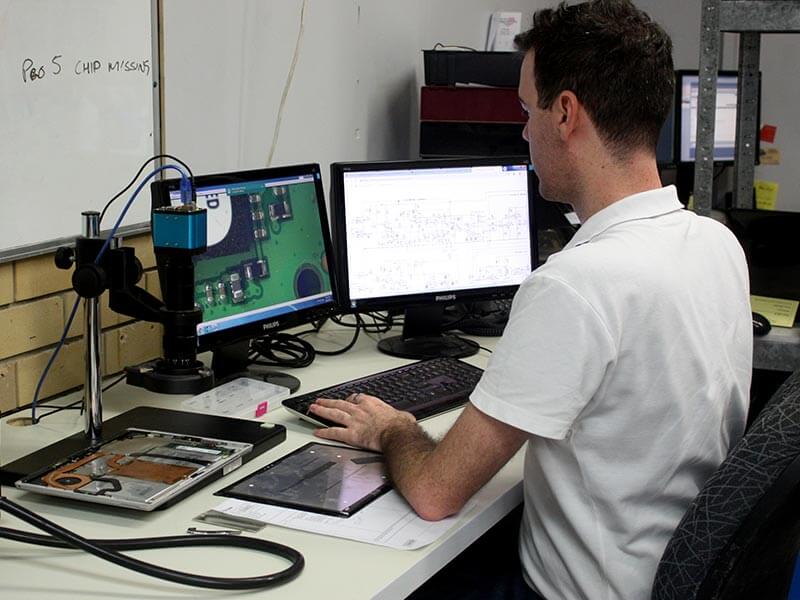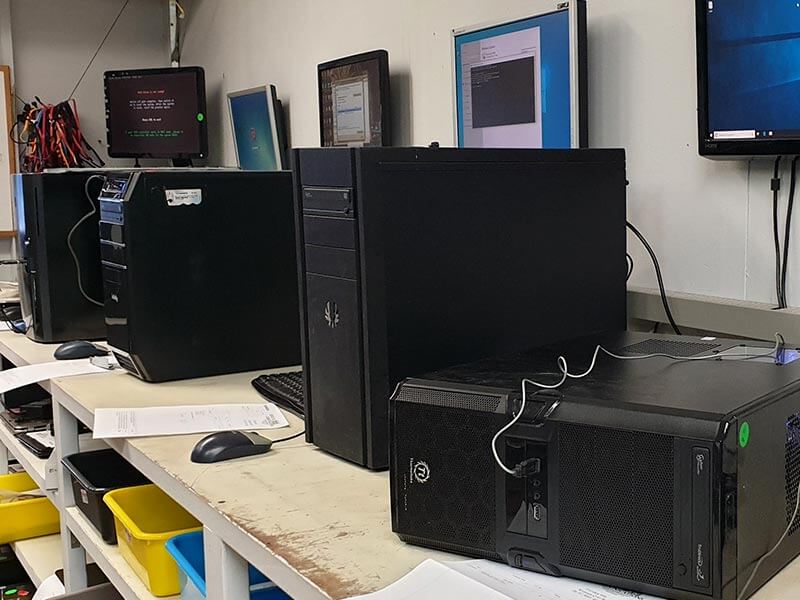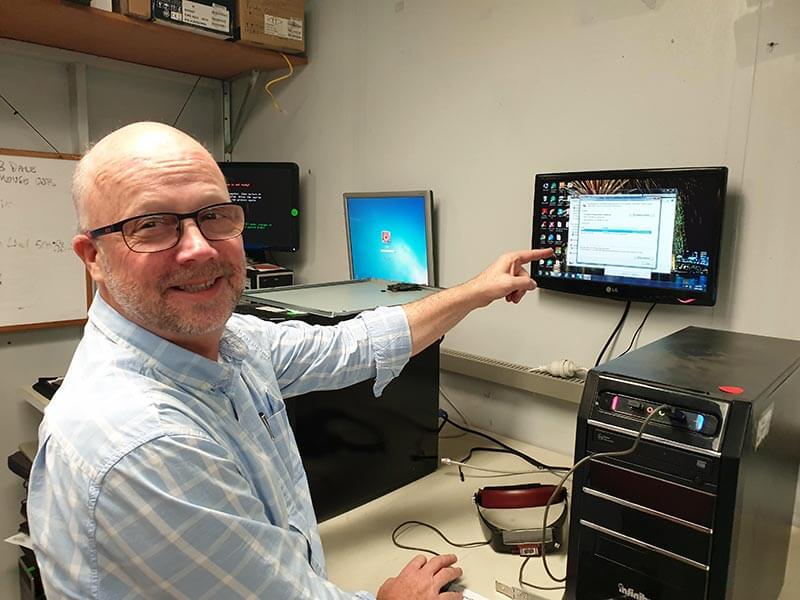 Warranty
All our work is covered by warranty, parts and labour, if you have an issue with any of the work or parts we have provided, be assured, we are here to help, this is one of the reasons we have been in business for 18 years, we pride ourselves in customer service!
Computer repairs done right
Software issues or incompatibility
Virus and Malware removal
Computer Network setup and troubleshooting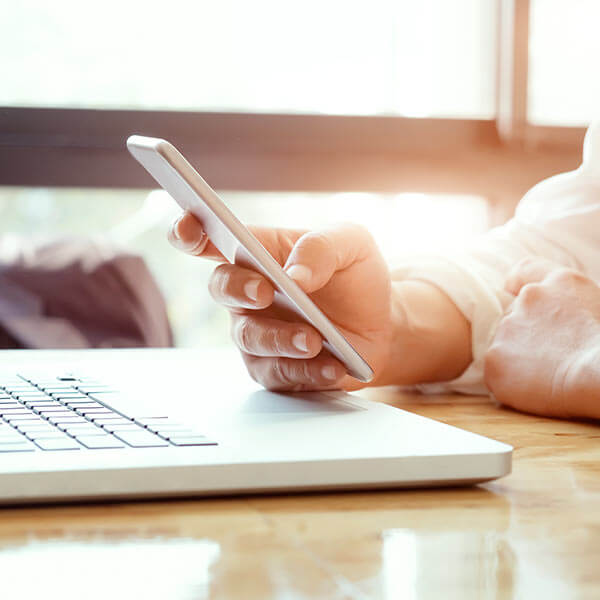 Pick up the phone, let's resolve your computer problem.
Click the button below so we can get started.