Choice Tel – Computer Repairs Brisbane
We provide affordable Computer Repairs and Laptop Repairs throughout Brisbane. With over 18 years of industry experience, and a  fully equipped workshop we can tackle any of your computer and laptop problems.
If you require assistance with a computer or laptop repair, you can drop into our workshop or we can come to you.
No appointment needed, just drop in, or give us a call. Dedicated parking at rear of Shop.
We are Technician not Sales people
Shop 3/71 Edith Street Wynnum
Monday to Friday 8:30am to 5:00pm Saturday 9:00am to 12:00pm
Our Services
Our team at Choice Tel prides itself on knowing our customers and their businesses so that if a problem arises we can handle it quickly… sometimes we can even solve the issue instantly using our remote system.
Here are the other services that we offer:
Click Here for Instant Quote »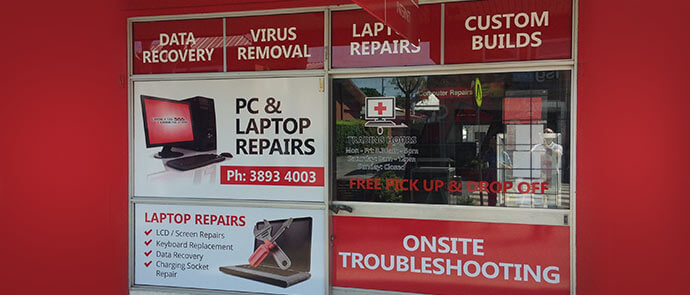 Our Shop
All computer and Laptop repairs dropped into our workshop will be assessed on the spot, we will setup your PC or Laptop replicate the fault and provide an estimate on repair and a turnaround time. If you wish to proceed with the repair, we will enter your details into our system, mark any devices left for repair with a job number specific to your computer or laptop.
You can also choose to have your computer or laptop repaired at your home or work. Our mobile computer repair service can assist with any repair on any Make or Model. We also specialize in onsite network troubleshooting, setting up a new internet or extending your wireless range.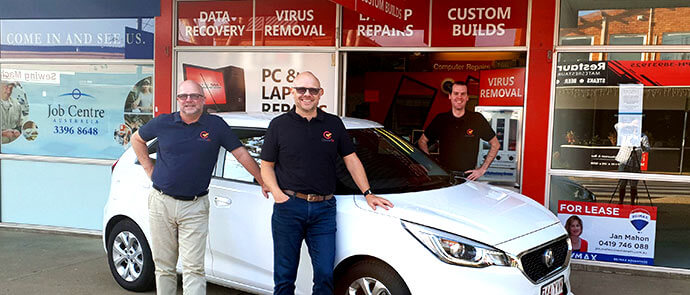 Onsite Computer Repairs
Any repairs that are not able to be fixed within an hour, we will take back to our workshop for repair. Once the repair has successfully completed, it will be re-delivered, setup and tested.
Our Mobile computer repairs can also assist with your NBN internet issues, Poor WiFi coverage and network troubleshooting at your home or Office, Give us a call today.
All our repairs are covered under warranty, if at any stage you have a problem with your Computer or Laptop repair we are here to help.
What Our Customers Say About Us
Was recommended by a mate to these guys. Repair was fixed in a timely manner, cost was as quoted. Very easy to deal with.

Daniel Beck


September 19, 2018

We had our iMac upgraded with an SSD, it was good to see that all the correct adhesive was used to reassemble the unit, I have no hesitation in recommending Choice Tel for any iMac repairs.

Lacy Elliot


September 3, 2020